Established in 1996, Bramley Carpets are Stockports most renowned flooring retailer and a great part of our continued success is our professional and experienced team of installers. Our floor fitters have been installing floors for decades and have a wealth of expertise ranging from preparing sub-floors for luxury vinyl tile installations to the delicate cutting of stair carpets and winders.
All of our work is fully guaranteed by both manufacturers and Bramley Carpets giving you peace of mind and more time to enjoy your floor.
---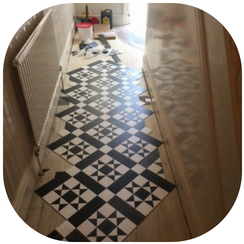 Luxury Vinyl Tile Installation-
Luxury Vinyl Tiles are a premium product that's designed to last, so at Bramley Carpets we take extra care when installing these floors to ensure they do as designed.
One of the most important factors when laying luxury vinyl tiles is the preparation of the sub-floor as without this attention to detail problems may arise in the future. Therefore our estimators will ensure that the necessary checks are done on site and our installers have the appropriate materials to complete the floor.
Luxury Vinyl Tile installation is a specialist skill and our installers are highly trained to install every type of LVT floor from standard wood effect planks to intricate tile designs.
---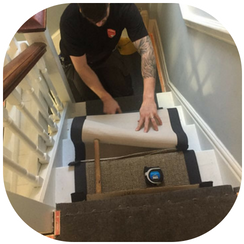 Carpet Installation-
When purchasing a new carpet it's best to be assured that the fitting will be to the highest standards and at Bramley Carpets we will do just that. Our teams of experienced installers have been fitting carpets of different shapes and sizes for over 20 years whilst offering a friendly and professional service to all of our customers.
Whether it's a bedroom, stair or lounge carpet you require, no job is too small and we use only the finest grades of underlay, gripper rods and accessories whilst also offering an uplift and removal service so please feel free to enquire about this in store.
---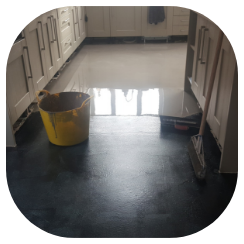 Sheet Vinyl Installation-
Want to ensure your Kitchen or Bathroom Flooring not only looks great but has been fitted correctly? Then why not have us complete the job for you. From the floor preparation using plywood or self levelling compounds to the bonding and sealing of your lino floor, Bramley Carpets use only the finest products on the market to ensure that every installation is finished to the highest standard.
Our fitters have a wealth of experience installing vinyl floors so whether you have a small toilet that requires delicate cutting or a large open plan Kitchen that needs fully bonding we have the best team for the job.
---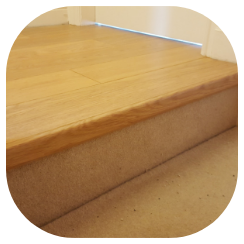 Wood & Laminate Installation-
Choosing Wood or Laminate Flooring is just as important as having it installed by a professional. From start to finish our fitters take pride in their work and are always working to the high expectations of our customers.
At Bramley Carpets we ensure that the correct preparation is made so floors can be installed correctly. Both Wood and Laminate floor coverings must be installed onto a flat and solid surface whether that be on an underlay or fully bonded to the sub-floor, taking these things into account ensures that the flooring will continue to look great for years to come.